Welcome to ALSHAIMAA for Garment & Embroidery (AGE)
AGE in business for over 30 years. From humble beginnings in 1985, our family-owned Factory has grown into one of the most recognized and trusted names in the Garment, Embroidery and Printing in Egypt at ELMAHALA ELKOBRA Town Established by Mr. Ali Shiha.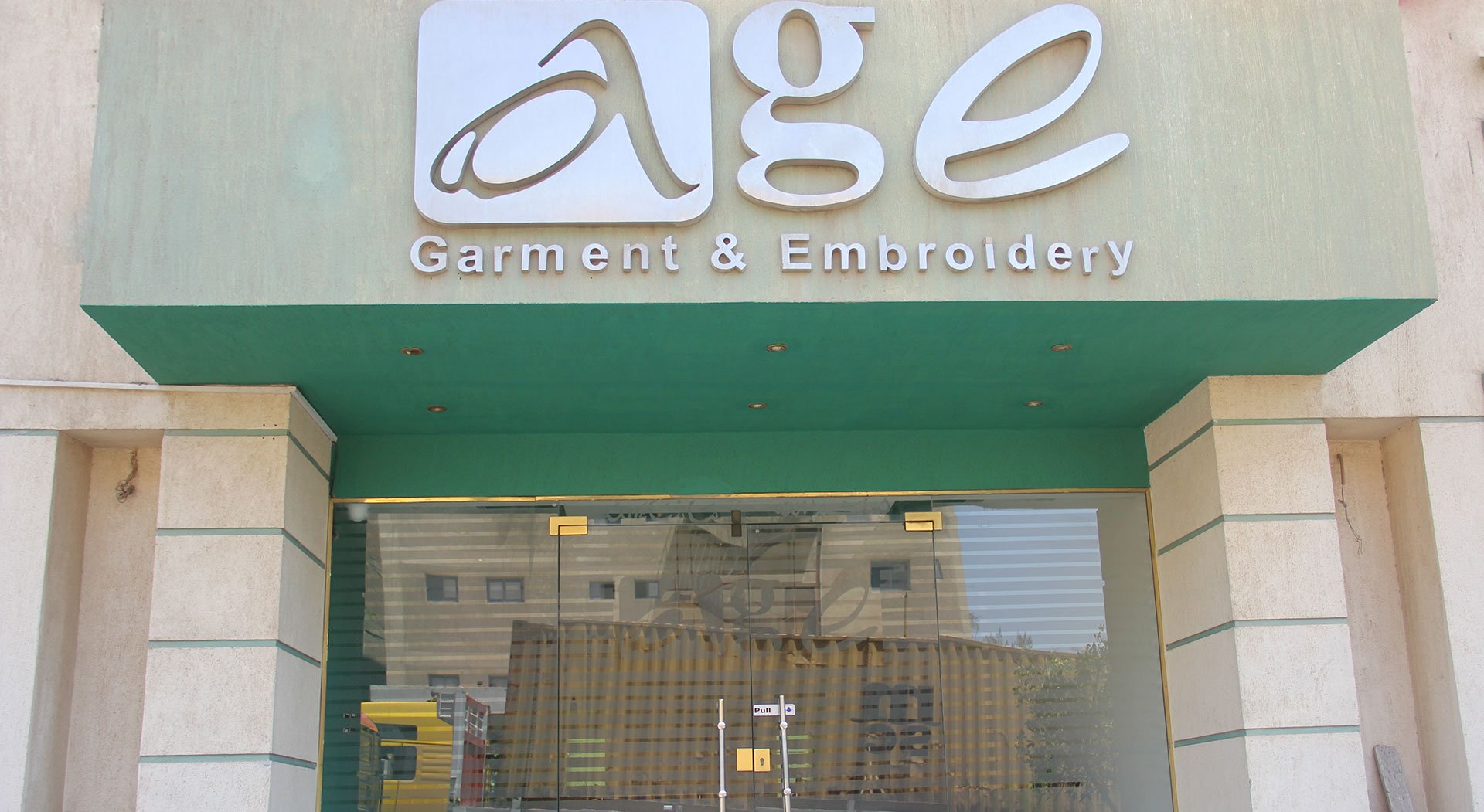 Due to our continuous investment, Mr. Ali Shiha established a Branch of our Factory at MANSOURA town in year 1990 to cover needs of the Egyptian local market but our ambition did stop on that point. At the begun of the new Century in year 2000 our investments continued we Opened the main branch of our Factory at the Free Zone of Nasr City in Cairo with the most modern equipment and high-quality machines such as BARUDAN and TAJIMA, we offer a vast range of products which are all produced in-house.
Our ambition is continued we became a partner with most famous fashion houses in Europe and USA and we started to export to many countries around the world.
Due to our Hard work and the Quality of our products we Certified with ISO 9001 Certification in year 2007.
AGE is simply the one stop for any creative solution whether it is to DESIGN, GARMENT, EMBROIDERY and PRINT.
Provide the products with excellent quality, on-time delivery and competitive price.
Provide the best service to our customers.
To be the leading factory in Garment and Embroidery industry
To be the factory providing the most competitive price with excellent quality
To be the most reliable supplier of our customers