Save time and money to focus on your own business
Working with AGE is going to smooth a lot of the speed bumps associated with the production side of things. We want you to focus on what's most important for your business – selling. From receiving, sewing, steaming, folding, packing, to shipping we want to be there every step of the way. We can even take care of your artwork and digitizing if you'd like. Our large production facility is more than capable of handling orders large and small, even on tight deadlines.
Drop ship your goods to us
We accept drop shipments from all major vendors .  To eliminate any confusion in our receiving department, be sure to send us a purchase order before sending your goods.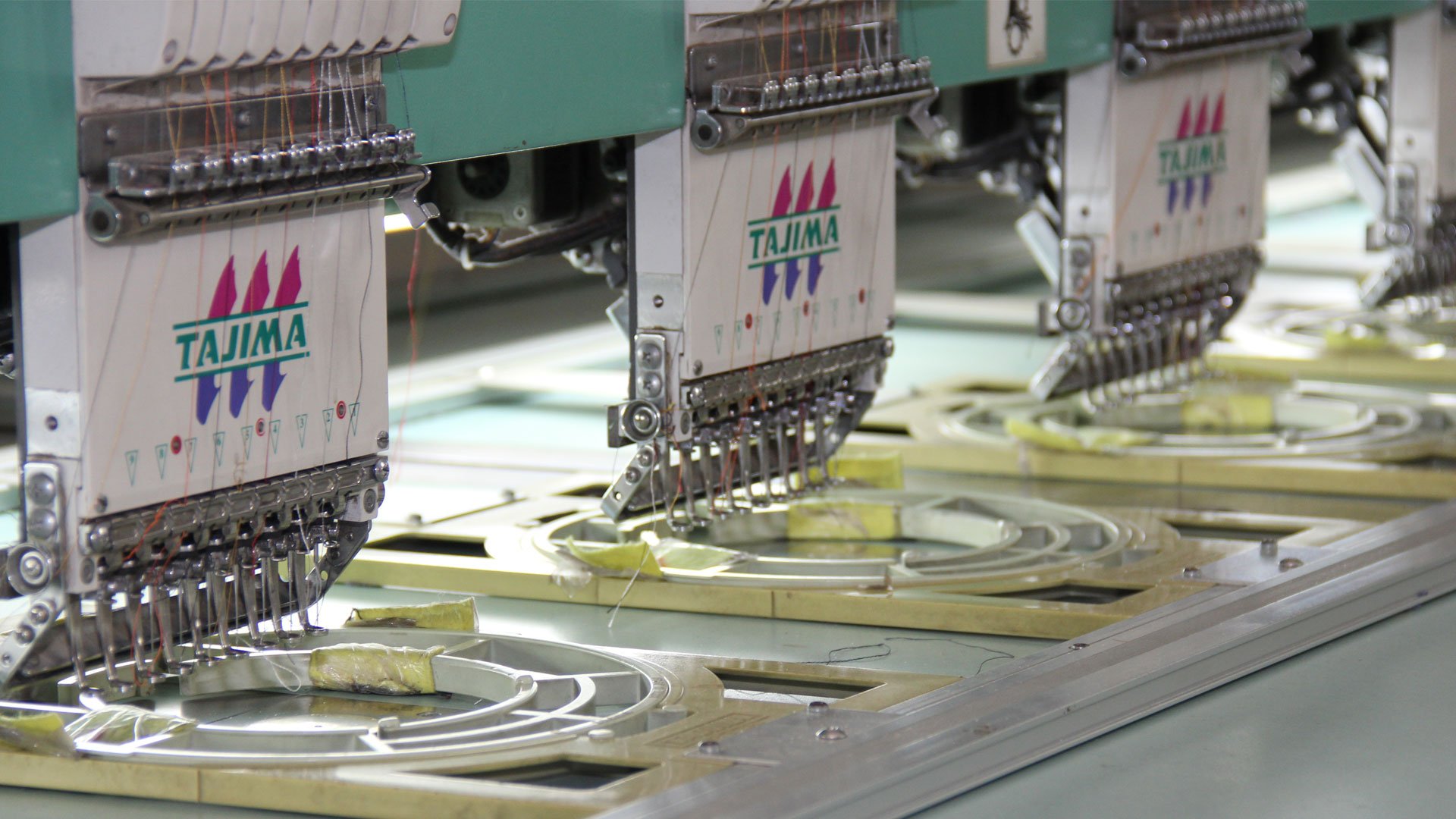 Sewing your order
Just before loading our machines, we sort and hoop every item for proper placement and alignment. A water-soluble topping called Solvy is applied to stabilize the fabric for embroidery. After sewing, steam is applied and the Solvy disappears. A light paper backing is also added behind the fabric to assure the stitches stay crisp and smooth even after wearing and washing.
Finishing and shipping
We take a lot of care with every item that comes through our production facility.  All garments are steamed and folded before being packed.  For just a little bit extra, we can individually bag each piece as well.
With all contract orders, we offer blind shipping directly to your customers.  All indication of AGE is removed from packaging and paperwork to ensure exclusivity in the relationship you have with your customers.